Eligroup who has served the naval market for over seventy years, is expanding its business to the Middle East!
Eligroup MENA (Middle East & North Africa), will be offering the same quality workmanship that you've come to expect of the Eligroup name, now based in Doha.
Eligroup MENA will provide excellence in the field of maritime services and maintenance as well as seek to redefine the Qatar market and provide for its clients requirements at the cutting edge of the industry. This goal will be achieved thanks to close ties with its parent company, Eligroup Italy based. This wealth of experience and knowledge will provide Eligroup MENA with everything it needs to stand head and shoulders above any competition.
Why have we chosen Qatar as the new home for Eligroup MENA?
Thanks to its key location and long maritime history Qatar is the natural choice to provide top-quality service to the entire Arabian Gulf region.
Our certified technicians and expert crews can perform any type of repairs, refurbishing, overhauling and other operations the client may require, from intensive drydock work to routine maintenance. We even provide warranty work and after-warranty services as standard and can provide these services anywhere in he world, wherever a ship requires assistance.
Founders say
" This has been an amazing process and we are thrilled to share the next step of this journey with you that you continue to support us.
Thank you"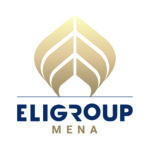 Ph. +974 4042 8666 – Email mohammed@eligroup.net  – Website https://eligroupmena.com/