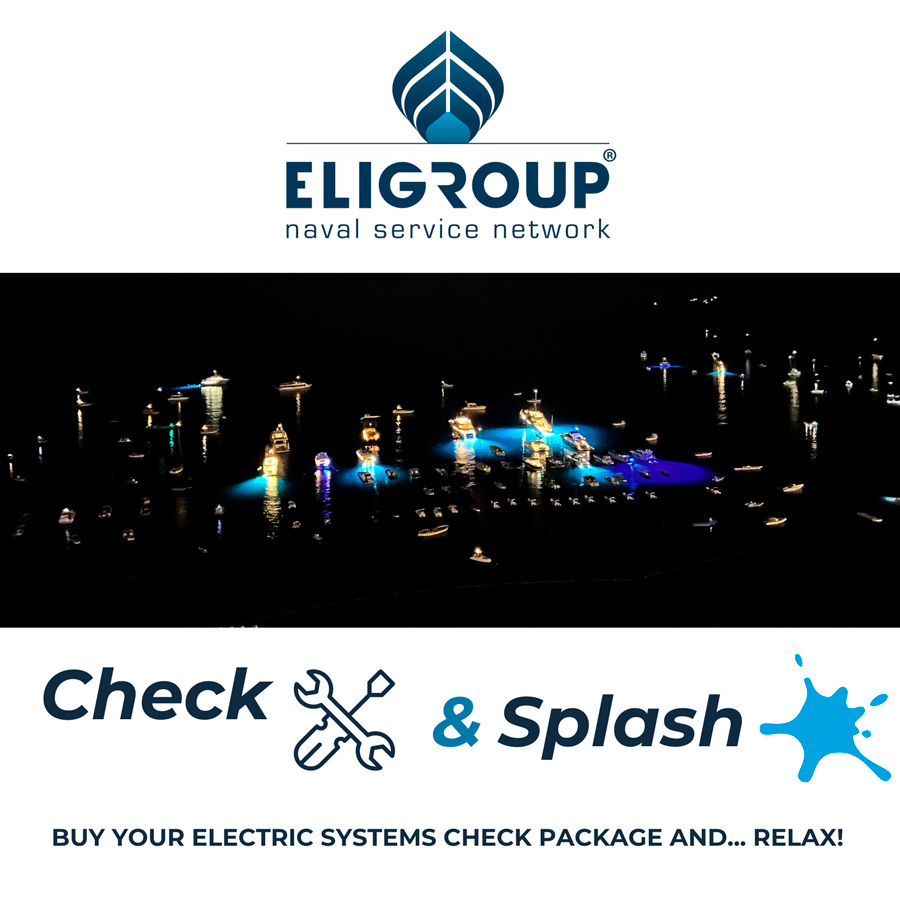 Find out what we offer in our Check and Splash package and enjoy your summer on board your superyacht without worries!
What does Check & Splash offer?
Thanks to our strategic position in the Gulf of Naples, a few miles from the beautiful
islands of Capri, Ischia and Procida and not far from the Amalfi coast we are an easy pit stop for many superyachts.
Get our Check & Splash package and schedule a visit from an Eligroup technician on board!
We will perform a quick check of the main switchboard from the engine room up to the bridge and you can restart safely.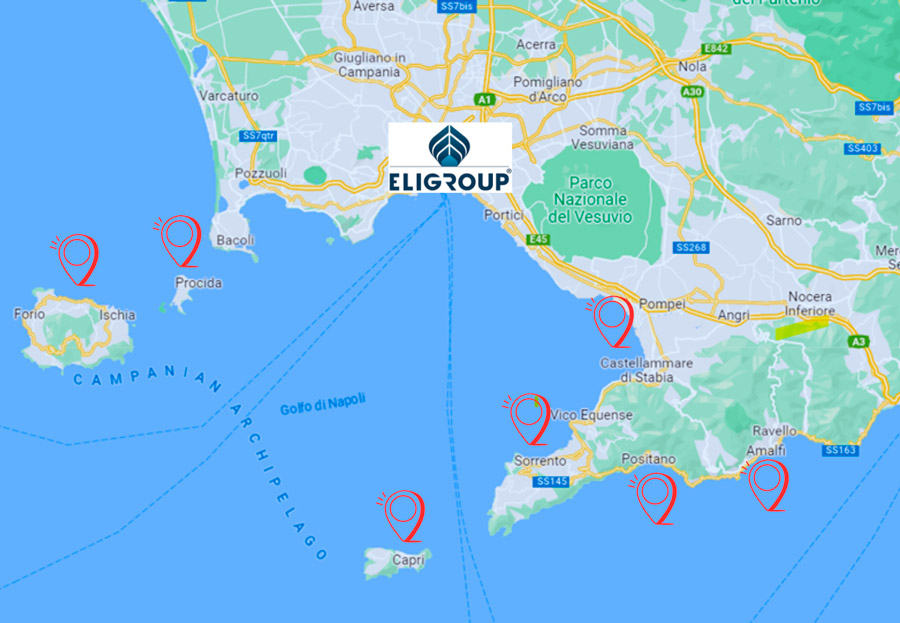 What are the advantages?
You are guaranteed the availability of one of our technicians when it is most convenient for you
Get a cost-effective and not a service with emergency rates
You will receive a report on the health of your yacht with any recommendations for repair/replacement work to be done during the year.
Are you satisfied? Book in advance for next year and receive a loyalty discount on your 2024 package
Don't miss this opportunity! Contact us and you will receive all details, costs and a date
for your scheduled on-board service from July to October 2023. We are waiting for you!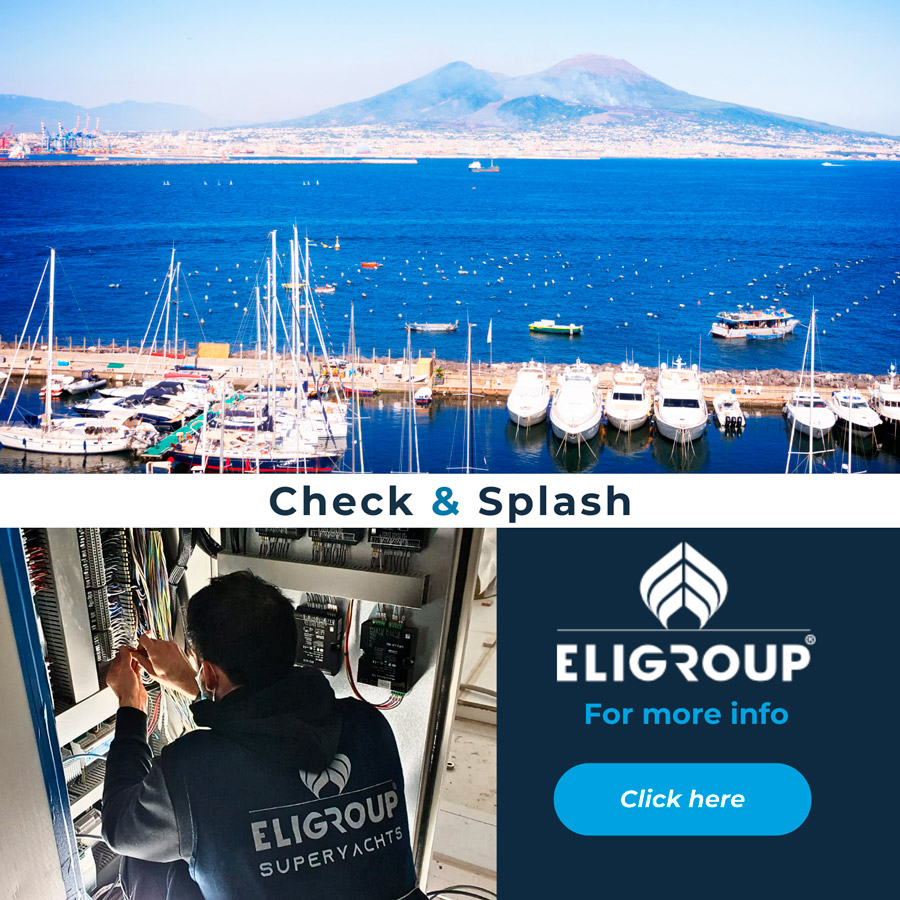 Headquarters: Calata Villa Del Popolo 3/580133 Porto Napoli – Italy