ELIGROUP IS THE WORLDWIDE DISTRIBUTOR OF STARLIGHT ITALIA NIGHT VISION SYSTEM FOR HIGH SPEED CRAFT WHEEL MARK APPROVED, MILITARY CRAFTS AND MEGA YACHT.
The Night Vision Cameras  provide complete solutions with the option of additional sensors and visualization, observation and recording software. We provide solutions for government, commercial and private customers, using the most innovative technology available on the market.
We provide standard or customized camera systems for individual operators, as well as advanced functions integrated with third-party systems.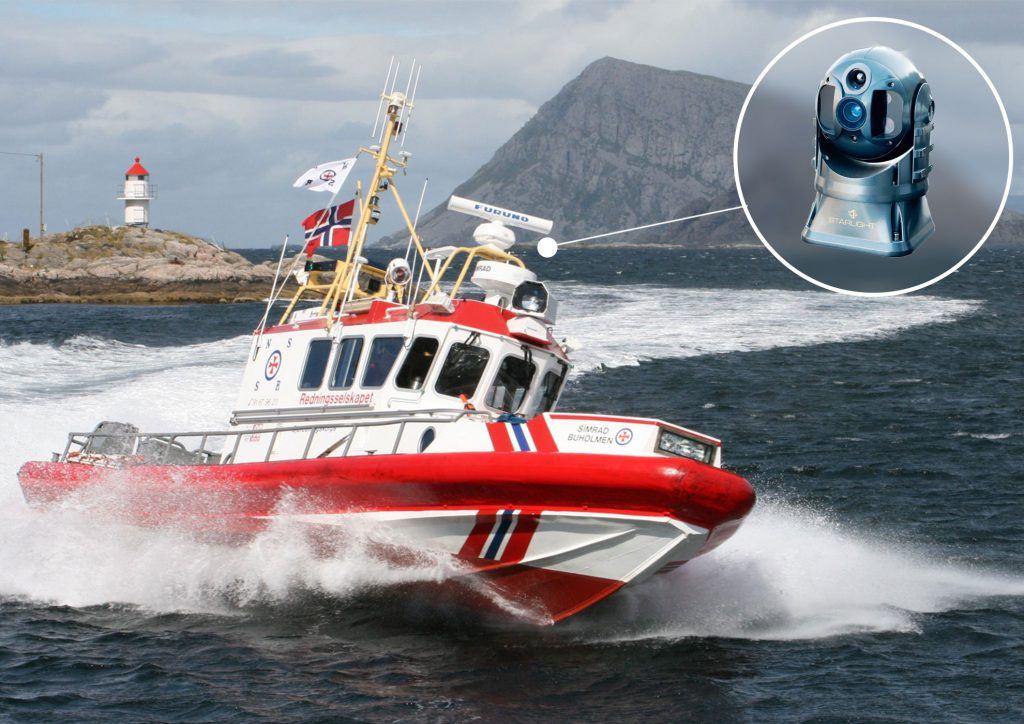 Gyro – stabilized Night Vision System: X-SERIE
X SERIE combines mechanical and electro-optical engineering to  provide  users with discrete self-contained systems in only 5 Kg.
X  Serie  is  designed  to  be  used  for  various  marine  applications  like  SAR  (Search  and  Rescue)  boats,  law enforcement  vessels,  patrol craft, and other types of vessels.
The camera module is actively  stabilized to  counteract  the motion of the ship and providing a live  video feed.
X SERIE is equipped  with state of  the art  multi  gyro  platform.
X SERIE multi sensor payload boasting of thermal imaging, optical day camera and ultra low lux  day    light camera to provide unparalleled, hazard detection,    threat    assessment and situational  awareness    24/7 .
Main applications:
1-Search and rescue operations
2-Patrol
3-Ice detection
Military Night Vision System: PREDATOR NIGHT HAWK
The PREDATOR Night Hawk, specially designed for Coast Guard boats, was chosen by several global police for maritime safety.
The first is a low lux color HD sensor, which can be used during the day and in low light conditions, the second is the light amplification sensor (military vision night vision technology).
The external case is made of carbon fiber, with a happy weight and high resistance to stress.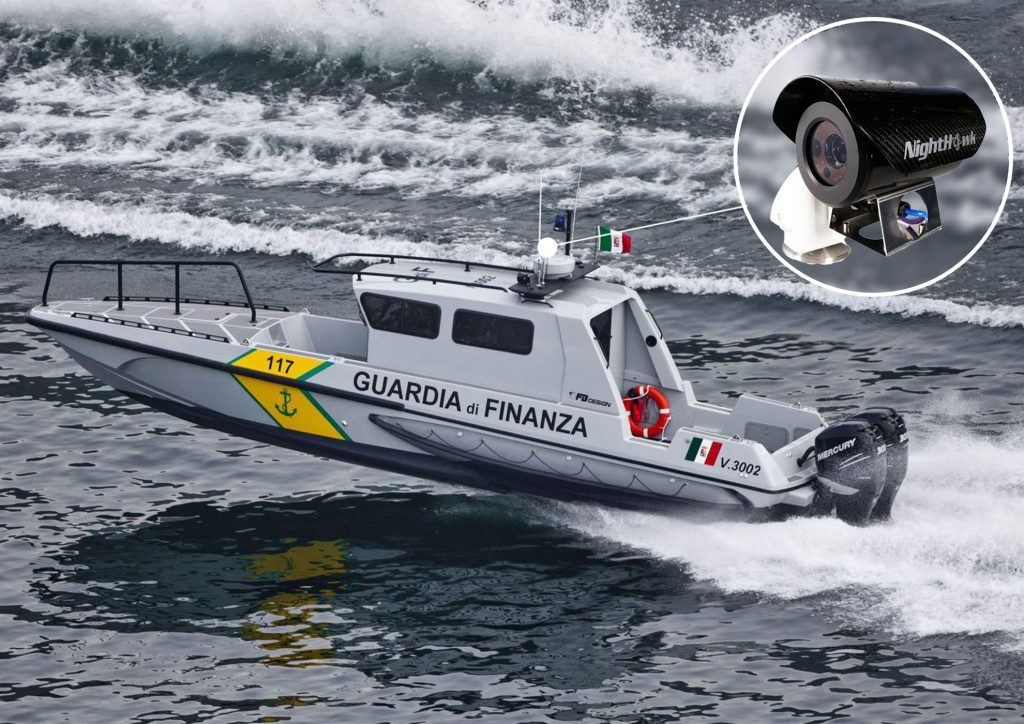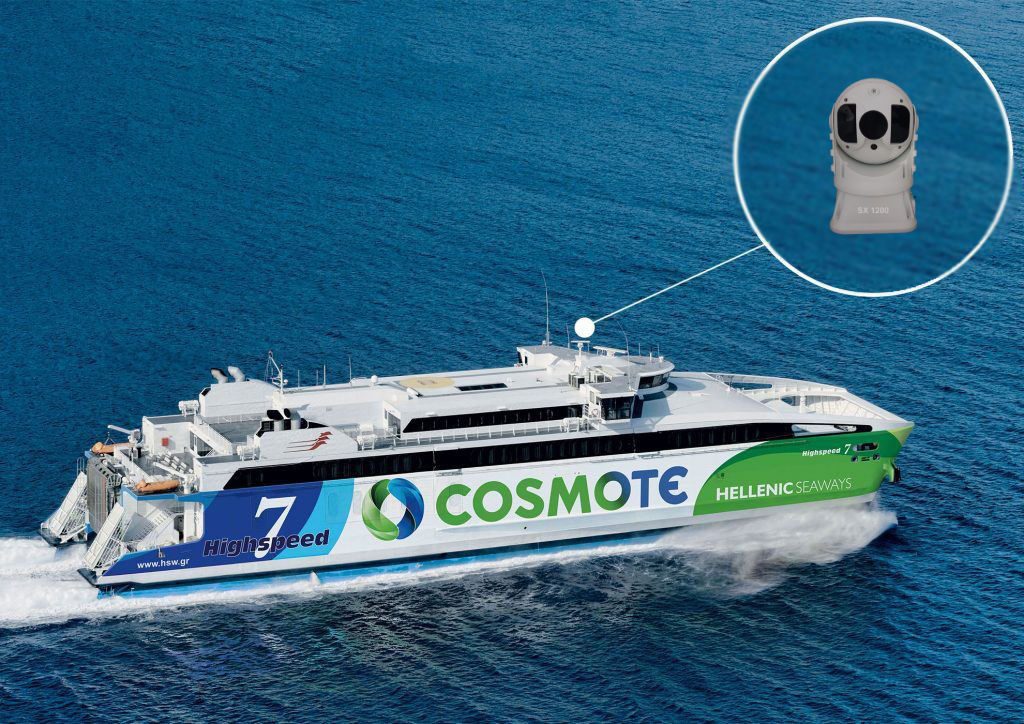 Professional Night Vision System: WHEEL MARK APPROVED SX 1200
SX 1200 – HSC is the new entry in Starlight Italia family. It's Wheel Mark IMO HSC certified and actually installed on several High Speed Craft:
– Easy installation
– Years warranty
– H24 service
– All spare parts always a stock.
– Made in Italy
– Light Weight
– Free Maintenance
– Self Cleaning Window
– Operator Interface Unit
It is compliant with the following rules
1. IMO Res.A.694(17).
2. IMO Res.A.36(63)-(1994-HSC-Code)13
3. IMO Res.MSC.94(72)
4. IMO Res.MSC.97(73)- (2000HSC-code)13
5. Wheel mark and comply with (MED)96/98/EC
6. International standard night vision equipment for high speed craft.
Night Vision System: HORUS
HORUS is the latest product created at Starlight.
Compact and lightweight, equipped with pan & tilt pan, it is the first micro PTZ camera designed for use on any type of ship.
The unit is equipped with a built-in high sensitivity thermal camera with 4x digital zoom along with a hyper-ultra low lux HD color camera with extraordinary ability to see in the dark. The Horus series combines all these features in a compact and lightweight metal container. The tilting offers a continuous 360 degrees rotation and an inclination of + – 60 degrees, for a continuous operation in every situation.
The system can also be mounted upside down, significantly increasing the possible combinations of installation on any ship.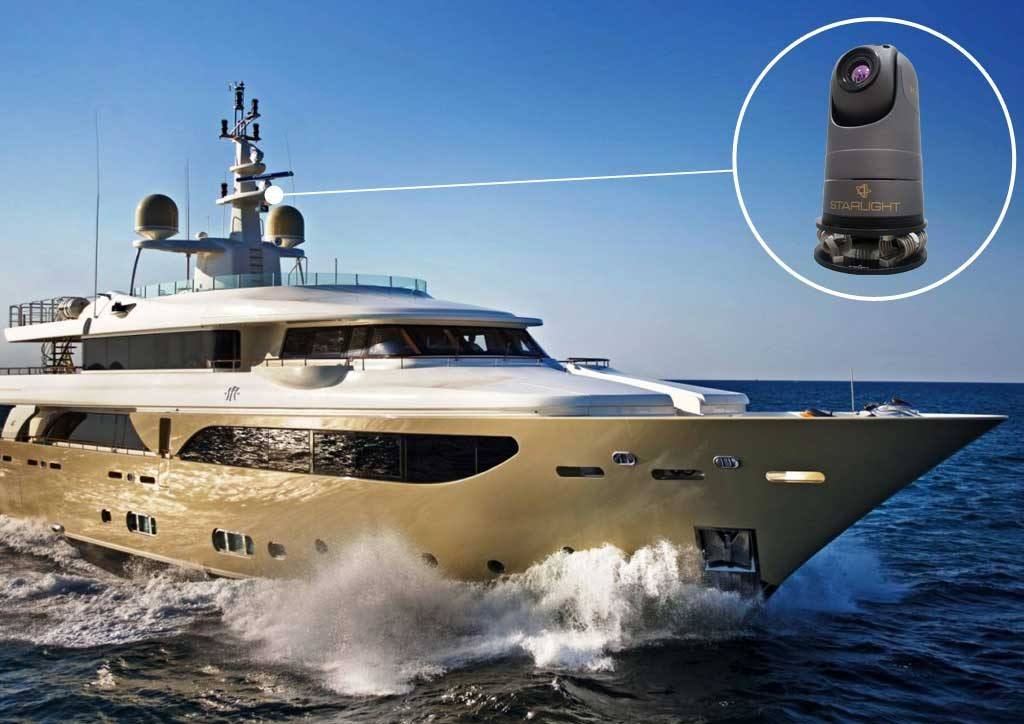 Hi-Sensitivity Thermal Camera: iLince
iLince is  designed  to  be  used  for  various  applications like law enforcement , small rib, surveillance and perimeter monitoring.
The system works  instantly upon being  powered up  and  needs no calibration or special setup.
The images that are generated can be seen on a LCD  display, as well as on IPad or Android device (depending by model and configuration).
The color palette function provides  a choice of  color schemes—on the camera and in software, that helps  quickly distinguish thermal variations and patterns in an image.
H Series: high technology meets excellence
The H series offers the most modern sensors and gives the possibility to have a complete range multispectral vision in any environmental condition 24/7.
The H Series is designed to be used for various marine and land applications like SAR (Search and Rescue), law enforcement, high – speed patrol craft, all the types of vessels and harbour control.
The camera can provide equally clear, high resolution, long range view in total darkness, as well as in bright sunlight.
The device has been designed to be integrated and connected to most of the existing on board instruments to provide a single safety and control system