Eligroup technicians have successfully completed electric installation and commissioning of Ballast Water Treatement unit on board CMA CGM TOSCA .
CMA CGM is one of the world's largest container carriers has decided to install ballast water treatment systems to 17 containerships.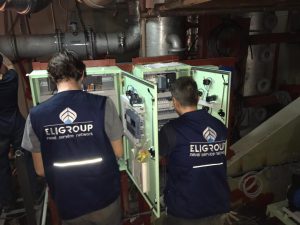 This system combines mechanical filtration and high UV dose disinfection and it's also equipped with an automated operating, monitoring and alarm with power regulation.
The installation of the BWTS has been performed with the ship docked in Malta.